Hawaii'splein air artist, art instructor and commissioned painter in Honolulu, Hawaii.
<!PDF LINK>
Description/Comments:
Date:
5/9/2017
I have just signed up for Mark Brown's 2017 Summer painting class, and wanted to re-state my gratitude and excitement for being able to continue my on-going education under Mark's knowledgeable and entertaining direction.
As a returning student (I've lost track of how many years I've been in his class), not only do I continue to l
earn useful techniques for both acrylic and oil painting
(and drawing as well), but
I also enjoy hearing about Mark's adventures that he experiences as a dedicated, full-time professional artist
.
His love of Hawaii and his passion for depicting it's beauty and uniqueness is truly inspiring
. His enthusiasm is infectious and he has attracted a group of perennial students like myself who have signed up for his classes year after year. I look forward to every class with great anticipation and wouldn't know what to do with myself if I didn't have those Saturday morning plein air painting expeditions.
Mark has inspired me to try to capture the flavor of Hawaii's people and their history
and it is my continuing great pleasure to render some of Hawaii's landmarks in my paintings. I have included a painting of Kewalo Basin's Fisherman's Wharf and Haleiwa's Aoki Shave Ice store (sadly, now both gone). Robert Dusendschon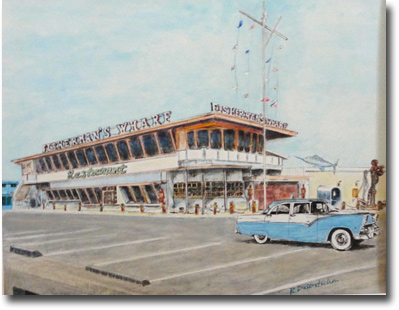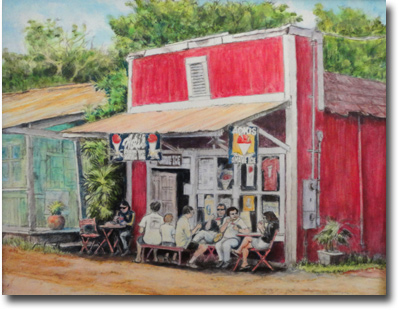 Get Class Info
How to Signup / Register
Featured Product/Service
No Coupon
Available
---
Please send questions about this website to