<!HEADER START>
<!TITLE START>

Oahu Open Studios Event - Weekend 1: Windward Oahu with Mark N. Brown Artwork

<!TITLE END> <!SOCIAL SECTION START>
<!HEADER END>

MARK N. BROWN AT OAHU OPEN STUDIO EVENT - KAILUA
SATURDAY, NOVEMBER 7, 2015 - 11am -- 6pm / SUNDAY, NOVEMBER 8, 2015 - 11am -- 6pm
<!#450IMAGESTART>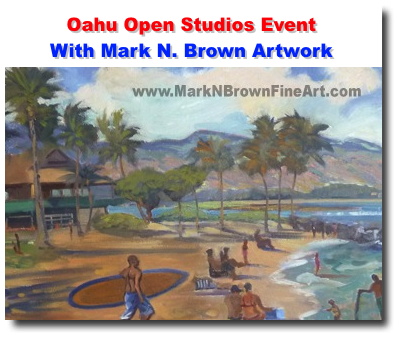 <!#450IMAGEEND>
<!#43START>
Open Studios - Weekend 1: Central, North Shore and Windward Oahu
Hours for the Weekend Open Studios are 11am - 6pm. Directional signs will be posted on roadways, at intersections and at artist studios and exhibition spaces to guide visitors to their locations. Visitors can use GPS or our online Google maps to find artist venues.
Mark N. Brown along with some other premiere Hawaii artist will be participating Annual Oahu Open Studios Kailua Location:
DATE:
Saturday and Sunday, November 7 and 8 • 11am -- 6pm
LOCATION
Sherree Mckellar Kailua Studio
148 Kaimoani Way
Kailua, Hawaii 96734
LEARN MORE ABOUT THE OAHU OPEN STUDIOS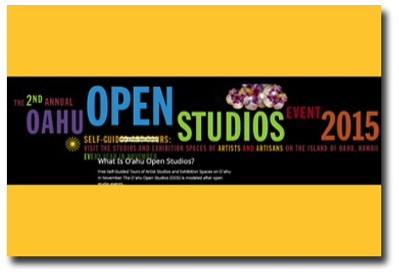 2nd Annual Oahu Open Studios
The Annual Oahu Open Studios Event is a free art event that includes an Opening Celebration and Preview Exhibition and followed by 2 weekends of self-guided tours of artist open studios and exhibition spaces around the island. OOS enjoyed a great turnout last year, generating over 1,400 individual studio and exhibition visits and over $47,000 in art sales was made directly between artist and art collector in last year's event.

About Mark N. Brown
<!#450IMAGESTART>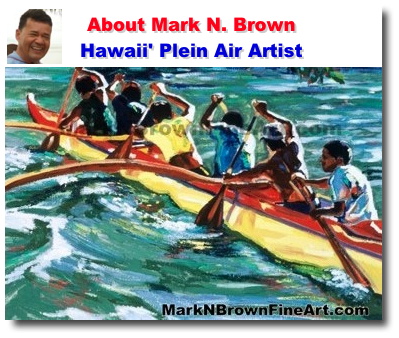 <!#450IMAGEEND>
MARK N. BROWN- PLEIN AIR HAWAII ARTIST
Mark is one of the few Plein Air Artists in Hawaii. Plein Air artists paint their paintings entirely outside at the site of the painting subject. He teaches this method at the University of Hawaii and his work can be seen all throughout the Hawaiian islands.
HAWAII ARTIST FACTS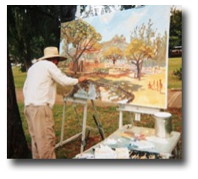 Mark N. Brown is one of Hawaii's premier Landscape Artist.

He is a Plein Air Art Teacher at the University of Hawaii art department.

His art is featured in Hawaii Art Galleries all over the islands.

He offers commissioned art.

He is a well known Hawaiian artist.

He does outdoor oil paintings of Hawaiian Scenery.

He is one of Hawaii's Artists.

He has over 100 Scenic Hawaiian Paintings
ABOUT MARK N. BROWN
A Native of Hawaii, Mark comes from a family loaded with artistic talent. He attended local public schools and art quickly emerged as his favorite subject. Inspired by the drawings from his favorite comic books, Mark's natural artistic abilities rapidly developed.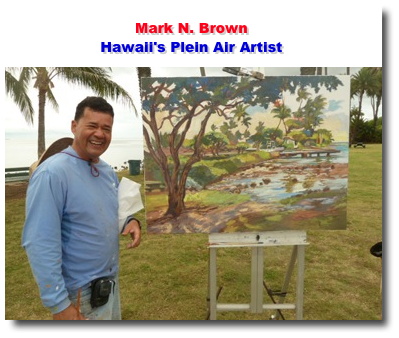 Mark voraciously studied art books and while still attending Castle High school, he began taking uninstructed Life Drawing classes which led him toward entering his work into shows and contests, receiving commissions for work and eventually starting his own graphic design company in 1984 specializing in calligraphy, lettering and silk screening. Mark has since been monitoring a similar Life Drawing class weekly at Chaminade University.
In 1993, Mark joined en Plein Air (outdoor) painting class offered by the University of Hawaii outreach college. It was through this immersion in Plein Air oil painting that Mark was able to unearth his unique style of impressionist landscape paintings that he is now so well known for.
His Plein Air class instructor Florence Ko retired in 2000 and passed the teaching reins on to Mark. He continues as a teacher of the Plein Air painting class on Saturdays. Mark's daily outdoor painting pursuits produce the majority of his work for galleries, commissions and shows.
Mark's success and enthusiasm for Plein Air painting and his genuine joy for offering instruction to others has brought him respect and recognition in the art community as well as many invitations to hold workshops throughout Hawaii and the world.
Mark has earned numerous awards and has been the recipient of many honors.
His paintings of Hawaii's Landscape and Scenery can be seen all throughout the Hawaiian Islands in private collections, as well as numerous Art Galleries, Fine Retail Shops and Government facilities.
His home is in beautiful Kalihi valley where he loves with his devoted cat Petruse. And his studio is in the various Hawaiian landscapes, where ever he can find room for his easal.
Accomplishments
2012 Honor Hawaii, Honor Maui Award

2011 Pacific 'O Restaurant award

2010 Honorable Mention, Maui Plein Air Invitational

2006 Starbucks Choice award, Quick draw competition

2006 - 1st place Quick Draw juried competition, Maui Plein Air Invitational

2004 - Signature Artist for Islanders Plein Air Painters Organization

2004 - Selected as Signature Artist for P.A.P.O.H.

2000 - To present - Featured Artist for Punahou Carnival Art Benefit

2000 through 2006 - Honolulu Academy of Arts Invited Artist for "Showcase Exhibit"

2005 - 10'x15' Mural Commission for City and County of Honolulu, Arts in the Parks, Waipio Aquatic Park

2003 - "Atelier 4" Queen Street Gallery Opening

2002, 2003, 2005 - Aloha Airlines Executive Calendar

2003 - Mural Commission for Tory Richards Duty Free Shop

2002 - City and County of Honolulu, "Mayor's Culture On the Arts" Paintings for Mayor's office

2002 - Haleiwa Art Festival Featured Artist, poster, t-shirt

1999 - 20'x 80' Mural Commission for TV series "One West Waikiki"

1998 - Portrait commissions for Nationwide telecast of Hula Bowl Halftime Show

1998 - Mural Commission for Victoria Ward, Ward Centers Amphitheater
ARTIST STATEMENT
"I enjoy painting outdoors on location because it limits the amount of time that you have to capture the light in your painting, it makes you call attention to the most important elements and puts the non essential objects to be out of focus , as Kimon Nicolaides the author of the book "The Natural Way to Draw " would instruct in the gesture chapter of his book "don't draw what it looks like" "draw what it is doing" , and I honor that with the spirit of responding to the gesture of the landscape , light, movement, texture, brushwork when a person listens to a live music concert, he responds with clapping, head, body moving, foot tapping, and when I watch the breaking surf at Makapu'u, I respond the same way with my interpatation of colors, brush work on canvas, moment, and editing of information.
To be in the moment before the landscape that I am painting and not be in the analitical mode, you have to be veresed in the fudamentals, so I draw daily from life and do weekly life drawing studio sessions.
Our vision is always ahead of your ability to paint, but when your in the moment, for that brief time you feel as time is standing still."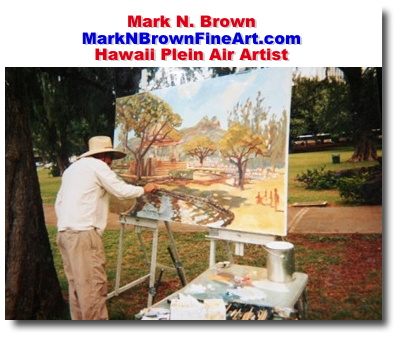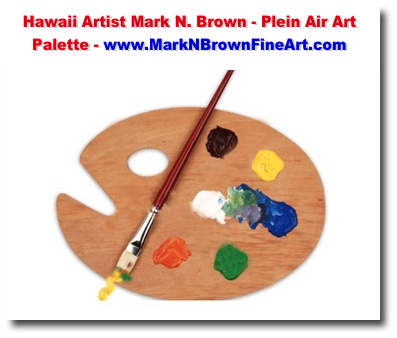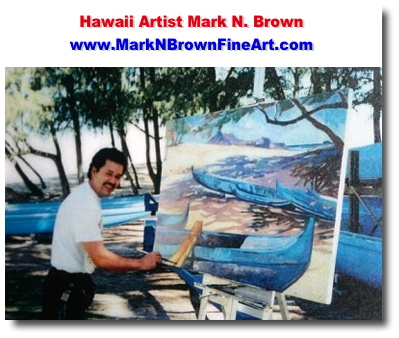 ref no:24802
<!#999SPACERStart>
<!#999SPACEREnd>
<!#999SPACERStart>
<!#999SPACEREnd>
Please send questions about this website to
webmaster